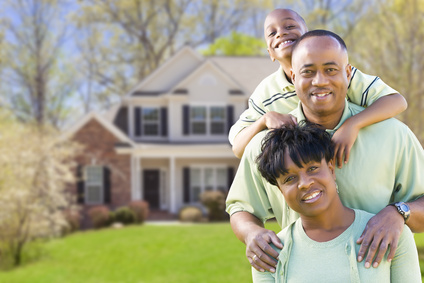 [Culled from www.genworth.ca]
Qualified home buyers who have immigrated or relocated to Canada within the last 5 years are eligible to purchase a property with as little as a 5% down payment.
Eligible Properties:
Maximum 2 units where 1 unit must be owner occupied
New construction covered by a lender approved New Home Warranty Program
Existing resale properties
Readily marketable residential dwellings, located in markets with demonstrated ongoing re-sale demand
Estimated remaining economic life of the property should be a minimum of 25 years
Maximum Property Value:
LTV > 80%: Less than $1,000,000
Terms / Qualifying Interest Rate:
Fixed, standard variable, capped variable and adjustable rate mortgages are permitted
For loans with fixed rate terms greater than or equal to 5 years, the contract rate is used
For loans with fixed or variable rate terms less than 5 years, the qualifying interest rate is the greater of the contract rate or 5-yr benchmark rate
Amortization Options:
LTV > 80%: Up to 25 years
LTV ≤ 80%: Up to 40 years
Premium Rate:
The premium payable will be the premium as a % of the total loan amount based on the rates below:
| | |
| --- | --- |
| LTV Ratio | Premium Rate |
| Up to 65% | 0.60% |
| 65.01% – 75% | 0.75% |
| 75.01% – 80% | 1.25% |
| 80.01% – 85% | 1.80% |
| 85.01% – 90% | 2.40% |
| 90.01% – 95% | 3.15% |
LTV ≤ 80% – A .25% premium surcharge will be applied for every 5 years of amortization beyond the traditional 25-year mortgage amortization period
Note: The insurance premium is non-refundable, paid at the time of closing and may be added onto the mortgage
Borrower Qualification:
Must have immigrated or relocated to Canada within the last 60 months
3 months minimum full time employment in Canada (borrowers being transferred under a corporate relocation program are exempt)
Must have a valid work permit or obtained landed immigrant status
For 95% LTV, down payment must be from own resources. For LTV's less than 95%, the remainder may be gifted from an immediate family member or from a corporate subsidy
All debts held outside of the country must be included in the total debt servicing ratio(Rental income earned outside of Canada is to be excluded from the GDS/TDS calculation)
Guarantors are not permitted
Foreign Diplomats who do not pay tax in Canada are ineligible for this program
GDS/TDS Guidelines:
| | | |
| --- | --- | --- |
| Credit Score | GDS | TDS |
| <680 | 35% | 42% |
| 680+ | 39% | 44% |
Documentation / Information Requirements*:
LTV
Documentation Requirements
All LTV's

Valid work permit or verification of landed immigrant status
Income Confirmation
Down payment confirmation
Purchase and Sale agreement

Up to 90%

Letter of reference from a recognized financial institution

OR

Six (6) months of bank statements from primary account

90.01 – 95%

International credit report demonstrating a strong credit profile

OR

Two (2) alternative sources of credit demonstrating timely payments (no arrears) for the past 12 months. The two alternative sources required are:

Rental payment history confirmed via letter from landlord and bank statements **
One other alternative source (hydro/utilities, telephone, cable, cell phone and auto insurance) to be confirmed via letter from the service provider or 12 months billing statements

NOTE: Alternative sources of credit must be obtained from a Canadian source
* Genworth Canada will no longer require the lender to submit the documentation upfront on every file, but may request that the lender provide a copy on a case-by-case basis
** Letter from landlord must indicate the following: name of tenant, monthly rent, length of tenancy, payment history. Bank statements must support the amount of rent and timeliness of payments outlined in the letter
Portability:
Our mortgage default insurance is portable, so home buyers can take advantage of a lender's portability plan. For further details, refer to Portability Feature Product Overview.
Assumptions / Assignments:
Mortgage is assumable subject to meeting lender guidelines
Eligible Products:
Homebuyer 95 Program
Progress Advance Program
Purchase Plus Improvements Program
* For specific underwriting guidelines related to the above eligible products, please refer to the applicable product overview
Ineligible Products:
Business For Self (Alt-A) Program
Cashback Equity Program
Cash-Out Refinance Program
Family Plan Program
Vacation/Secondary Homes Program
– See more